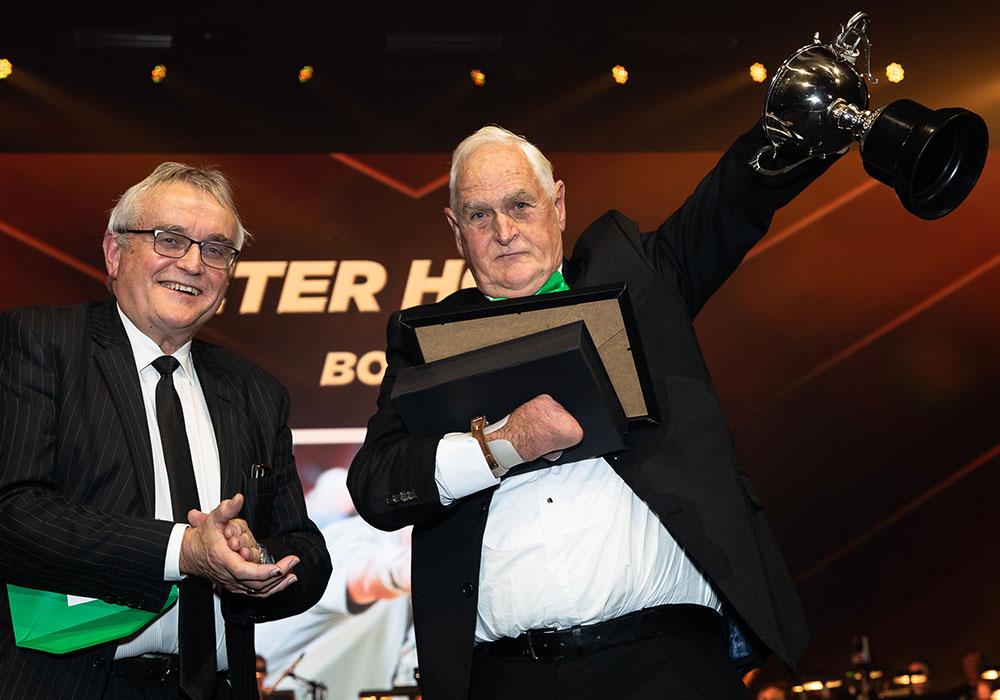 Congratulations to Peter Horne for winning the Disabled Athlete of the Year award at the 2019 Hutt Valley Sports Awards on 16 May 2019.
We were once again proud to sponsor this award which was presented by John Gwilliam, Chair of Hutt Mana Charitable Trust.
"This award has special significance to the Trust recognising as it does those achievements in the sporting field of people who themselves have greater personal challenges to face than others. It was particularly pleasing to see that Peter was also nominated as a finalist for another award, Administrator of the Year," said Mr Gwilliam.
Peter was described at the awards as being a sporting legend in the Hutt Valley. He's a founding member and current president of New Zealand Disabled Bowls and won gold at the NZ Disabled Bowls Championship in 2018.
Peter also ran the national event held at Naenae doing everything from raising over $20,000, to providing transport.
The trust congratulates Peter on this achievement and wishes him well in his future endeavours in the sporting arena.